BACK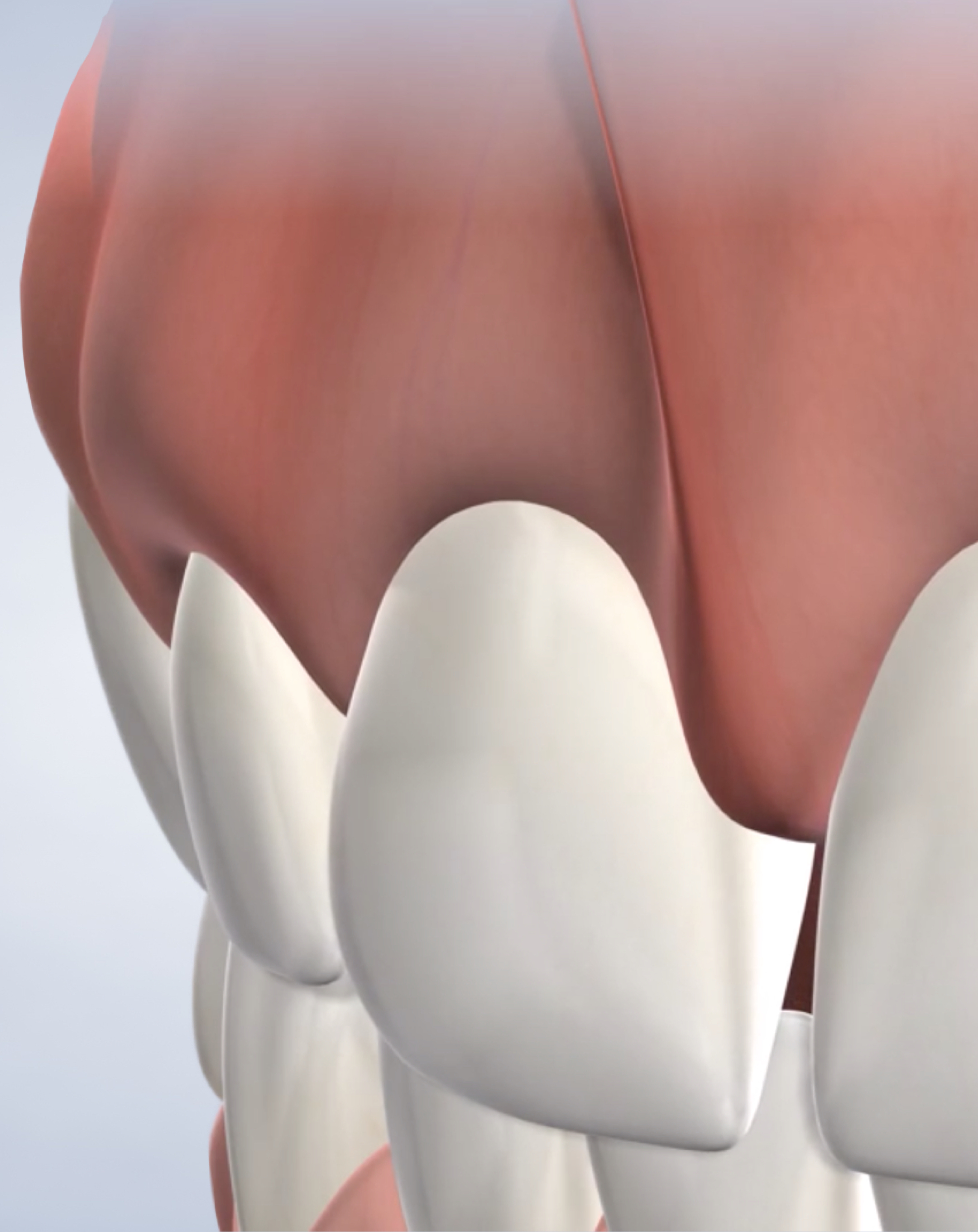 Frenectomy
Improve Eating and Speaking Abilities
Inside your mouth, there are two frenums, or bands of connective tissue. The lingual frenum attaches the tongue to the bottom of the mouth, and the labial frenum connects the upper lip to the gums. Sometimes, these bands of tissue can be too thick or too long, resulting in an inability to fully move the tongue or have full functionality of the lips. 
Dr. Nathan Walters, Dr. Christopher Noonan, Dr. Geoff Mills, Dr. Jamie Warren, and Dr. Will Allen are oral surgeons at Kentuckiana Oral Maxillofacial and Dental Implant Surgery who perform frenectomies for infants, young children, and adults. To learn more about the frenectomy procedure, contact us in Louisville or Mt. Washington, KY, or Jeffersonville, IN. 
What Is a Frenum? 
The lingual frenum is located under your tongue. You can feel it stretch by touching your tongue to the roof of your mouth. A properly sized lingual frenum allows the tongue to move freely. If the lingual frenum is too thick or too short, the tongue will not be able to move. This is sometimes referred to as being "tongue tied." 
The labial frenum is on the upper arch above your front teeth. If the labial frenum is too thick or too wide, it can develop through the front teeth and into the front of the roof of the mouth. A frenum that is too wide may grow between teeth and push them apart, which can interfere with overall teeth alignment. 
The Frenectomy Procedure
The goal of a frenectomy is to allow for proper speaking, eating, and movement. In many cases, it is performed during infancy or when a child reaches school age after the adult teeth start coming in. An improperly sized frenum is most often detected when a child is young. However, you can undergo a frenectomy at any age. 
Prior to you or your child undergoing any surgery, you will meet with one of our oral surgeons at a consultation appointment. We may take 3D scans of the teeth to view the bones and soft tissues in the area. As oral surgeons, we are qualified to administer all types of anesthesia for both children and adults and will discuss your options during the first appointment. 
On the day of surgery, we will administer the selected form of anesthesia and wait for it to take effect. Your surgeon will use a special laser to cut and shape the soft tissue. Some cases may require several sutures afterward to close the incision. The entire procedure is completed in about 15 minutes. 
There is often little to no post-operative pain or swelling. You will return for a follow-up visit as instructed by your surgeon.
Frenectomy Treatment in Louisville, KY, Mt. Washington, KY, and Jeffersonville, IN
Whether you are interested in a frenectomy for yourself or have a child in need of a frenectomy, we invite you to contact us for an exceptional level of patient care from a team you can trust. Our oral surgeons can perform a frenectomy procedure at any of our offices for infants, children, teens, and adults, and we keep you informed throughout every step of the process. Contact Kentuckiana Oral Maxillofacial and Dental Implant Surgery today to schedule your first visit with one of our surgeons.
Your Home for Clinical Excellence
Since 2004, we have provided patients along the Indiana and Kentucky border with superior oral surgery services and beautiful results. Our surgeons are oral health experts, and together with our skilled staff, we raise the bar for our patients and their experiences.