BACK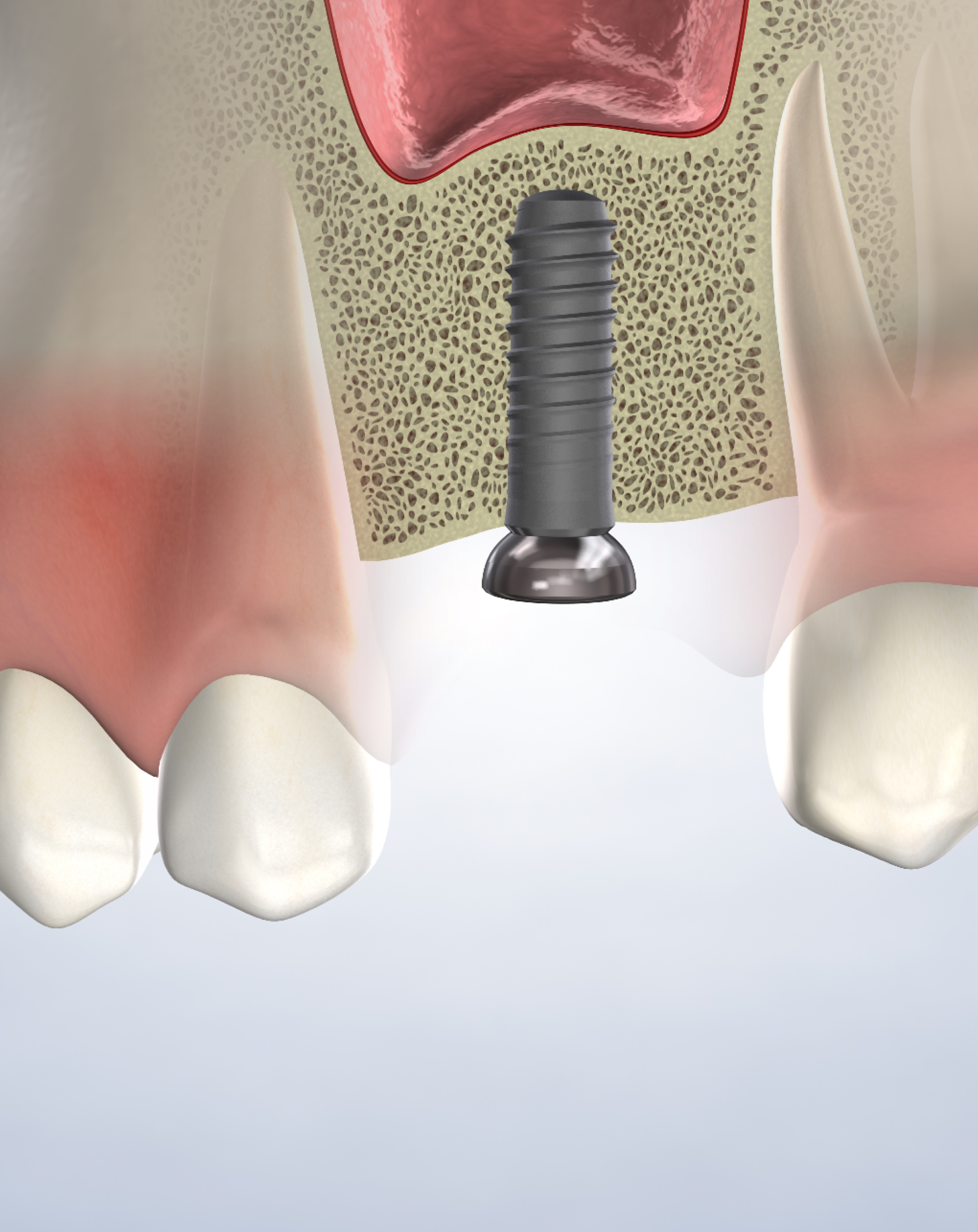 Bone Grafting
Repair and Restore Bone
As we age, the strength and density of our bones naturally decrease. When facial bones begin to weaken, it can be detrimental to your smile and oral health. At Kentuckiana Oral Maxillofacial and Dental Implant Surgery, we offer many bone grafting treatments to repair facial bone and help more patients become candidates for dental implants. 
A common cause for jaw bone deterioration is missing teeth. Teeth roots are embedded into the jaw and provide stimulation during chewing. This keeps the bone strong and healthy. When one or more teeth are missing, there are no roots to provide stimulation and the bone weakens. Over time, the jaw bone can deteriorate, causing sagging facial features and dental shifting. 
A lack of sufficient jaw bone makes some patients unable to receive dental implants, because there must be enough bone to support the implant post. With bone grafting, we can restore lost bone to make implant dentistry an option for more patients and restore balance to the facial features. Dr. Nathan Walters, Dr. Christopher Noonan, Dr. Geoff Mills, Dr. Jamie Warren, and Dr. Will Allen offer bone grafting at each of our offices in Louisville and Mt. Washington, KY, and Jeffersonville, IN. Contact Kentuckiana Oral Maxillofacial and Dental Implant Surgery to see if bone grafting is right for your oral health needs.
How Do Bone Grafts Work? 
Bone grafts work by stimulating the body to produce new bone. Your surgeon will insert the grafting material where more bone is needed. Your existing bone will heal around the graft, and the cells within the new bone will heal alongside the old cells. The result is stronger, healthier bone. 
Bone grafts can be used anywhere in the body to restore bone. In the mouth, bone and tissue grafts prepare the mouth for additional procedures, like dental implant placement, by helping you achieve a healthy and stable amount of facial bone and tissue. Bone grafts can also be used to treat bone or gums that have resorped due to gum disease and restore bone following facial trauma.
Sinus Lift
Some patients lack the necessary bone height in the upper jaw or have sinuses that are too close to the jaw. This can make it difficult to place dental implants. If you lack sufficient bone in the back upper jaw or need more room for dental implants, we may recommend a sinus lift. 
This procedure, also called sinus augmentation, involves raising the sinus floor and placing a bone graft material underneath. It is an effective way to treat upper jaw bone loss, periodontal disease, and bone resorption of the upper jaw. Once the grafting material has healed, you will have strong, sufficient bone in the upper jaw to support dental implants. 
The Bone Grafting Process
Prior to performing any type of treatment, you will meet with one of our oral and maxillofacial surgeons. We will take 3D scans of the mouth and face to assess the condition of the teeth and jaws. To ensure your comfort during any procedure, we offer a variety of anesthesia and sedation options. 
There are three types of bone grafts that come from different sources, and we will help select the right type for your needs.  
Autogenous bone graft—the bone is taken from the patient's body; this method often produces the most predictable results and there is no risk of cross contamination
Allograft bone graft—the bone is synthetic or harvested from a cadaver
Xenograft—the bone is harvested from an animal, often a cow
For the bone graft process, we will administer the chosen form of anesthesia and make incisions as necessary to access the area that will receive the graft. Your surgeon will insert the graft material and secure it using oral adhesive, an adhesive membrane, or special screws. Finally, any incisions will be sutured closed. 
You can expect to resume normal activities within a few days, but it will take several months for the graft site to fully heal. Once this happens, you will be ready for dental implants. 
Bone Grafting in Louisville, KY, Mt. Washington, KY, and Jeffersonville, IN
Our oral surgeons offer many bone grafting treatments to help more patients qualify for dental implants and restore integrity to the face and jaws. After bone graft surgery, our team provides detailed instructions to follow that will guide you throughout every step of recovery. These instructions will explain how to manage pain or swelling with medications or ice packs and what foods to avoid. If you have any questions or would like to learn more about bone grafts and facial bone repair, please contact us to schedule an appointment.
Your Home for Clinical Excellence
Since 2004, we have provided patients along the Indiana and Kentucky border with superior oral surgery services and beautiful results. Our surgeons are oral health experts, and together with our skilled staff, we raise the bar for our patients and their experiences.