When you visit one of our offices for the first time, you will meet with Dr. Nathan Walters, Dr. Christopher Noonan, Dr. Geoff Mills, Dr. Jamie Warren, or Dr. Will Allen. We will evaluate your oral health, discuss your goals, and create a treatment plan unique to your needs.
Amenities
It is our goal to make every patient feel as comfortable as possible. Each of our offices are strategically placed so we can treat patients closer to their homes and within their communities. We have several amenities at our offices to help our patients feel more relaxed.
Free and secure guest WiFi
TVs in every waiting room
Anesthesia and sedation options available
EXPAREL® non-opioid pain relief available at Louisville and Jeffersonville offices
Online patient registration and referral forms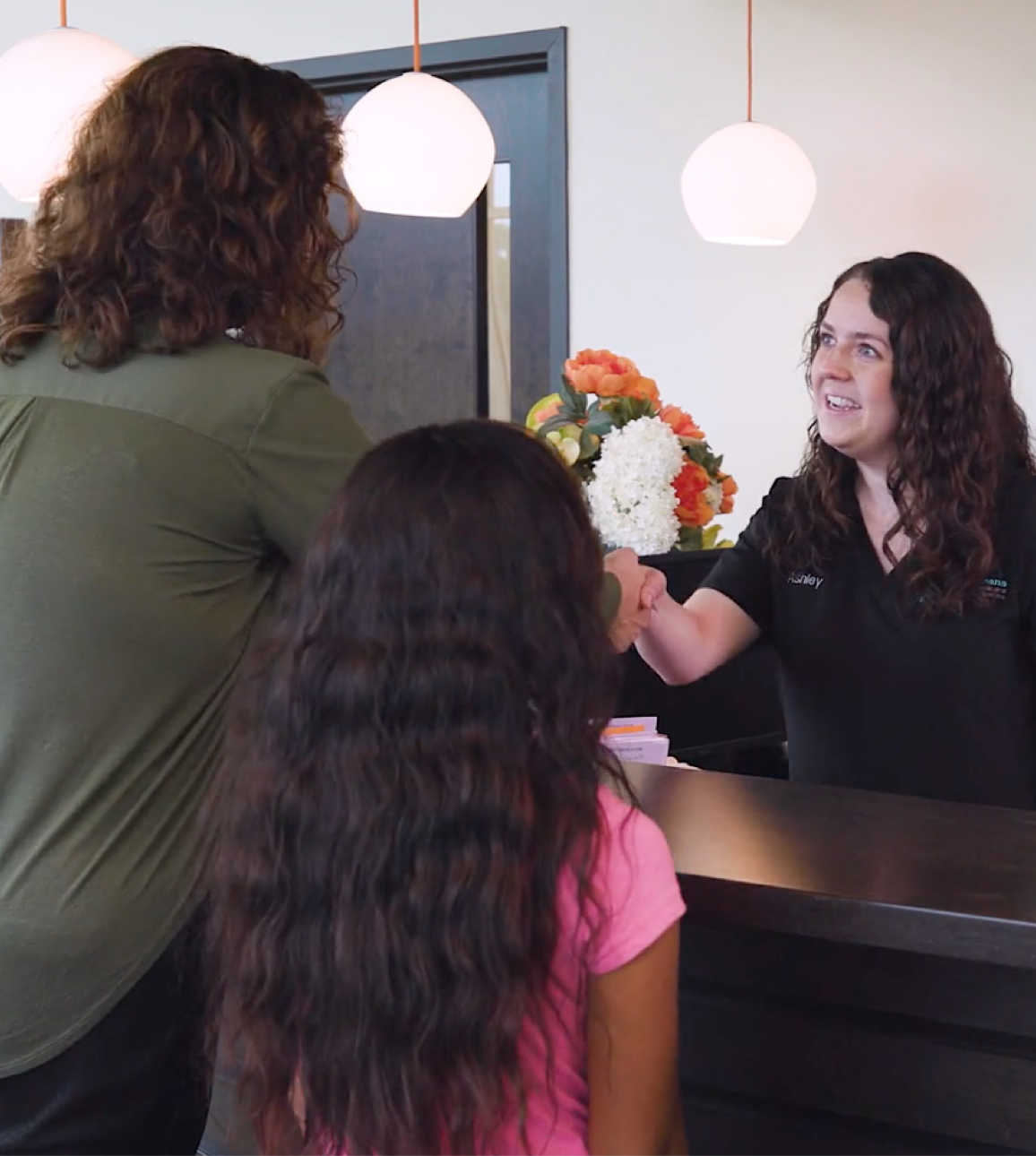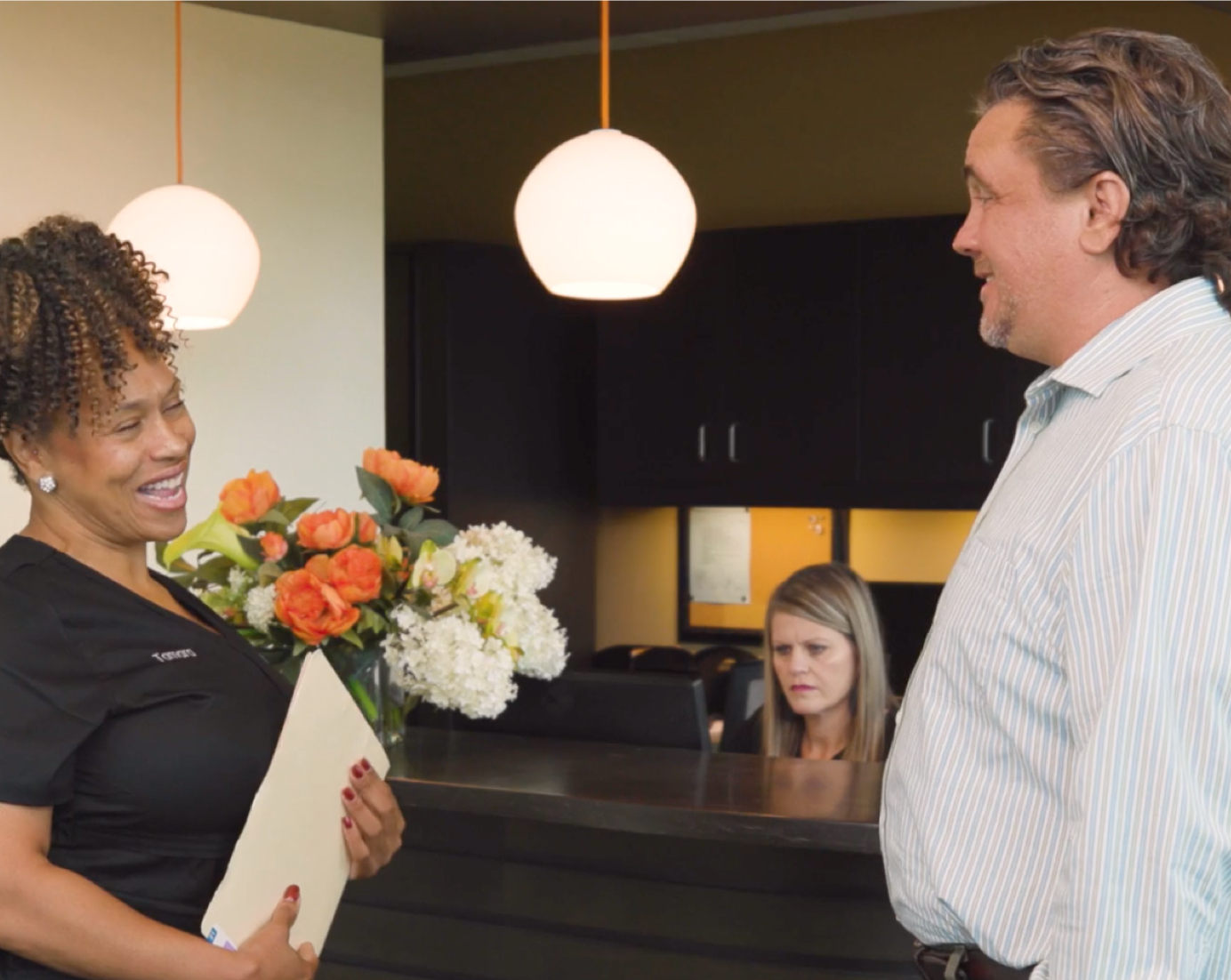 What to Bring
Be sure to bring these items with you to your consultation appointment:
A referral slip, if applicable
X-rays taken by your general dentist (your general dentist may send these to our office ahead of time)
A list of current medications
Dental and medical insurance information
A valid ID (e.g., driver's license)
You can complete and submit new patient paperwork online to save time on the day of your appointment. If you do not complete the forms online, we ask that you arrive at your appointment a few minutes early to complete the necessary paperwork.
Patients Under 18
Patients under the age of 18 must be accompanied by a parent or legal guardian at the consultation appointment.
What to Expect
At your first appointment, a member of our staff will take 3D scans of your mouth and face, then perform an oral examination. We will talk about any issues that we find, as well as concerns you have about your oral health. Your oral surgeon will talk about your goals, treatment options, and help create a treatment plan just for you. It's a good idea to come prepared with a list of questions so that we may address them all and help you feel more comfortable and informed.
3D Scanning
Each of our offices are equipped with state-of-the-art 3D scanning technology to assist with diagnosing, monitoring progress, and overall superior clinical results.
Financial & Insurance Information
Kentuckiana Oral Maxillofacial and Dental Implant Surgery accepts a variety of payment methods and insurance plans. We also offer financing to help you afford the oral surgery care that you need. Ask us about financing options at your consultation appointment or call us to learn more. The payment methods our office accepts include:
Cash
Check
Debit card
Insurance
Discover®
Visa®
Mastercard®
American Express®
Financing
Learn more about our practice, our surgeons and staff, and the many procedures we offer to help you achieve better oral health and improved confidence.