BACK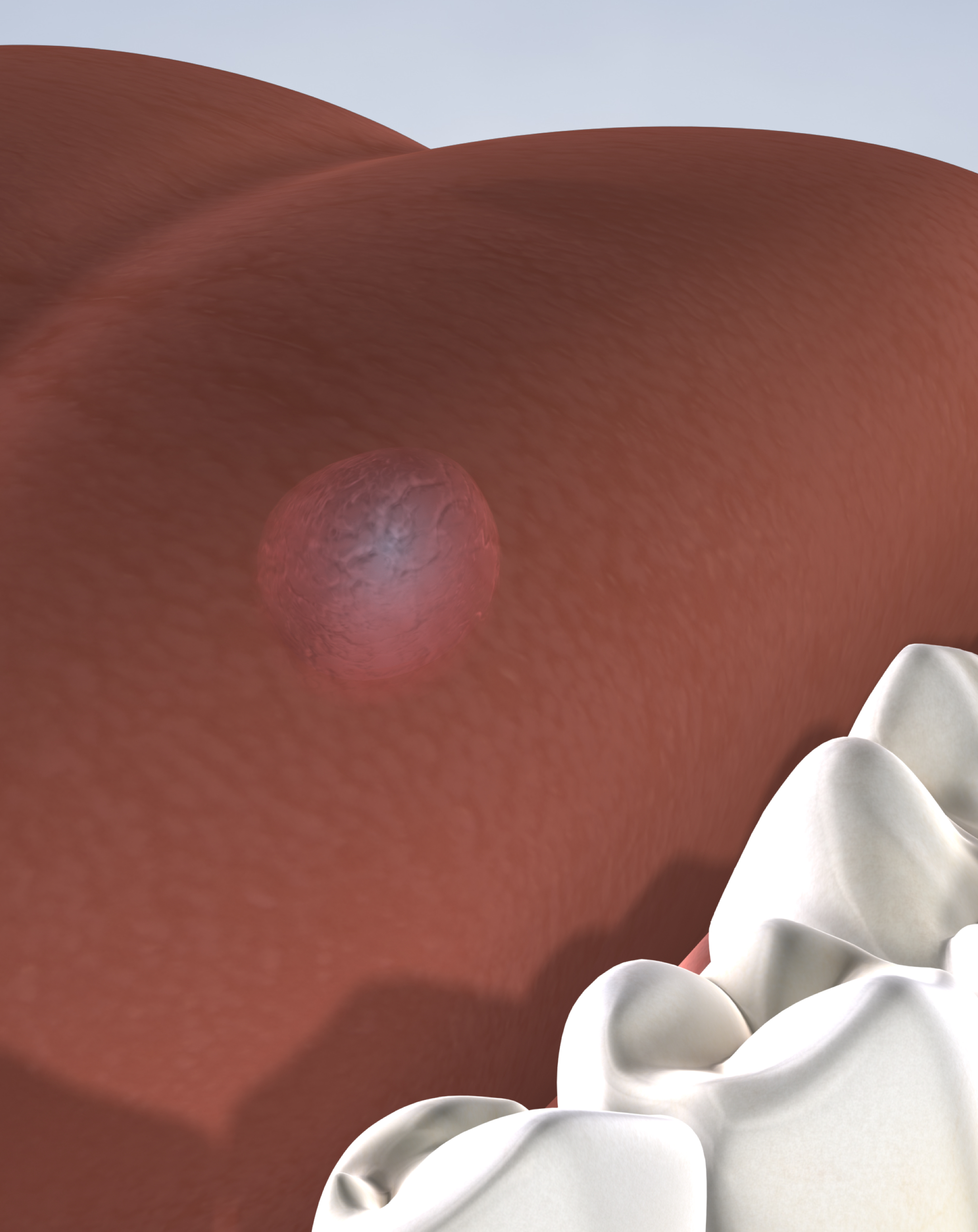 Oral Pathology
Effectively Detect and Manage Oral Disease
Oral pathology refers to the diagnosis and management of oral cancer and diseases. This includes abnormalities to the bones or soft tissues of the mouth, face, head, or neck. Your oral health is a pathway to your overall health. When there is an issue in your mouth, it could have a serious impact on the rest of your body. 
By having an oral pathology professionally evaluated and treated early, you prevent negative consequences to your overall health. Dr. Nathan Walters, Dr. Christopher Noonan, Dr. Geoff Mills, Dr. Jamie Warren, or Dr. Will Allen at Kentuckiana Oral Maxillofacial and Dental Implant Surgery can help manage your oral pathology through a variety of treatment options. Contact our offices in Louisiana and Mt. Washington, KY, or Jeffersonville, IN, for a consultation if you suspect the presence of oral cancer or disease.
Types of Oral Diseases
Some people develop oral disease because of genetics, but there are many environmental factors that contribute to these conditions. Using tobacco products, excessive alcohol consumption, having an unhealthy diet, and not maintaining good oral hygiene can contribute to oral disease. You can do your part to reduce your risk of developing an oral pathology by managing these factors and keeping your mouth healthy. 
Some of the most common types of oral pathologies include:
Periodontal (gum) disease
Salivary problems
Herpes simplex virus type 1 (HSV-1)
Candidiasis (thrush)
Black hairy tongue 
Oral cancer
Not all oral diseases cause pain. They can easily go undetected if you do not undergo regular dental exams or do not notice changes occurring within the mouth. It's important to attend regular checkups with your dentist. At these checkups, your dentist will check for signs of oral cancer or disease. If the presence of an oral condition is detected, he or she will refer you to an oral and maxillofacial surgeon for further diagnosis and treatment.
Biopsies and Treatment
When you first visit one of our offices, we may take 3D scans to assess your bone and soft tissue health of the mouth and face. In many cases, we will perform a biopsy. This involves taking a small sample of the growth or affected tissues to perform a diagnosis. When performing a biopsy, we will use local anesthesia to numb the area. In addition to local anesthesia, our oral surgeons offer many options for anesthesia and sedation that you can choose from when undergoing treatment. 
The results of the biopsy will determine if the lesion is cancerous (malignant) or non-cancerous (benign). Treatment will vary depending on the type of oral disease and its stage of progression. Some infections can be managed with antibiotics or antifungal medications. Benign cysts or tumors may simply be removed, preventing the disease from spreading and getting rid of the pathology altogether. 
Some conditions, like fever blisters or cold sores caused by the herpes simplex virus, can be managed with medications, but they will never fully go away. Oral cancer treatment can vary, and may include medications, oral surgery, radiation, chemotherapy, and others. 
Oral Pathology in Louisville, KY, Mt. Washington, KY, and Jeffersonville, IN
According to the World Health Organization, 30–50% of all cancers, including oral cancer, is preventable by avoiding tobacco, limiting alcohol consumption, maintaining a healthy weight and diet, performing regular self-exams, and practicing good oral hygiene. Remember that oral cancer or disease can happen to anyone. If you suspect the presence of oral cancer or disease, contact Kentuckiana Oral Maxillofacial and Dental Implant Surgery for an appointment with one of our skilled oral surgeons. The faster these conditions are treated, the better the overall outcome.
Your Home for Clinical Excellence
Since 2004, we have provided patients along the Indiana and Kentucky border with superior oral surgery services and beautiful results. Our surgeons are oral health experts, and together with our skilled staff, we raise the bar for our patients and their experiences.